About

Hi, my name is Ryan Roskowski.

I am a student at, as well as a systems administrator at Wilkes University. I am interested in Computer Science and currently it is my major. Outside of the classroom I enjoy playing video games hanging out with my friends. I'm from Wilkes-Barre, Pennsylvania and went to G.A.R. high school.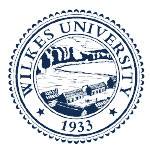 If you wish to contact me you can at ryan.roskowski@wilkes.edu.