Membership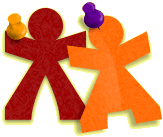 Welcome to my Manila site!
Today is Sunday, 1/20/2019.

About the above Photo: It was in November 1986 when I presented my paper at the 1st China-Japan Joint Symposium On Calorimetry and Thermal Analysis, CATS-1986 at ZheJiang University, Hangzhou, China. How time flies! Please click on CATSphotos! to see some photos at CATS 1986 and CATS 2005.

I have been a member of IACSIT (International Association of Computer Science and Information Technology) since 2010. I have been a member of the Society of Industrial and Applied Mathematics since 2008. I have been a member of the Mathematical Association of America since 2002. I have been a member of the American Mathematical Society since 2003. I have been a Member of the US Women's Council on Energy and the Environment since 2004. I have been a member of Chinese Economists Society since 2006.
I have been a full-time tenured professor of Mathematics at Keystone College since 2002.
https://www.keystone.edu/2017/07/youyu-phillips-phd/
Sample Article: http://www.springerlink.com/content/4n56g41051716382/?MUD=MP
Sample Abstract: http://jointmathematicsmeetings.org/meetings/national/jmm/1035-z1-1000.pdf



You are welcome to register for my courses
https://kcconnect.keystone.edu/cgi-bin/login.mbr/login


You may contact me at
(570) 945-8414 (or e-mail: Youyu.Phillips@keystone.edu.) If you registered for my classes at Keystone College, please check information at http://moodlerooms.keystone.edu.


I posted some photos taken in China in Summer 2004: Please click ChinaPhotos!
Please click 2005SummerPhotos! You will be able to view some of our photos taken in Summer 2005 including the trips to Colorado, New York, Washington, D.C. and China.
You will find some photos of our 2005 trip to Florida and of Halloweens by clicking FYI!
To view our photos taken in 2006: Please click 2006Photos!
To view some photos taken in 2007: Please click Message!
To view our photos taken in 2008: Please click Memo!
To view our photos taken in 2009: Please click Info!
To view some of our photos taken in 2011, 2010 and some previous photos: Please click CATSphotos!

Please click Attention! to view some photos of 2011.
Please click Announcement! to view some photos of 2012.

To view some of our photos taken in 2013: Please click Practice!


I was born and raised in China. I graduated from Shanghai Normal University Fengxian Campus (former Shanghai Teachers' College of Technology) in December, 1980. Prior to coming to North America, I taught at Sonjiang School for Medical Professionals of Shanghai, studied at East China University of Science and Technologies (Former East China University of Chemical Technology), taught at the Former Shanghai Institute of Educations (now combined with East China Normal University).

I have been a Sunday volunteer Chinese and SAT Math teacher at Guanghua School http://www.guanghuachinese.org. I have also worked as a consultant and translater. Please click Discussion! if you are interested in Chinese language and culture.

I received my Ph.D. from University of Ottawa in Canada in 1994.
I received my M.Sc. in Chemical Engineering Thermodynamics (Applied Math) from East China Universiry of Science and Technology in Shanghai, China in 1986.
I received my M.Sc. in Mathematics from Wilkes University in Pennsylvania, USA in 2004.

I have been a member of the American Chemical Society since 1993.
I taught at Wilkes University from 1994 to 2002.
I was a member of the Electrochemical Society in Canada and USA, from 1990 to 2002.

At Wilkes University I taught a number of classes:
CHM 115A, Elements and Compounds
CHM 116, Chemical Reactions
PHY 170, Concepts in Physics and Chemistry
CHM 251, Physical Chemistry I
CHM 253, Physical Chemistry I laboratory
CHM 222 / CHM 298, Systematic Inorganic Chemistry

(Writing Intensive) and laboratory


Syllibi for the above courses were handed out in class.
Additional copies are available upon request.
I was an adjunct professor at NCC-Monroe/Bethlehem campus between 1995 and 2002.

At NCC, I taught mathematics and chemistry:


MATH 145, Trigonometry
CHEM 135, Chemistry of Life



This site was updated to provide you information based on your feedback.

If you have any questions, please feel free to contact me.
This Page was last update: Sunday, February 11, 2018 at 8:55:47 AM
This page was originally posted: 9/12/00; 2:58:22 PM.
Copyright 2019 Dr. Youyu Phillips
This site is using the Bulletin Board 1.0 theme.