Membership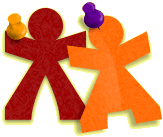 Welcome to my Manila site!
Today is Saturday, 6/25/2022.


Below are some photos taken in 2007:



In New Orleans, LA on January 6, 2007.

Youyu was hosting a Kids' Jeopardy in the PDR at Keystone College on January 16.

Roy's 8th Birthday at Keystone College.

Devi, Andrew, Roy, Finn, Kevin, etc., January 16, 2007.

On Chinese New Year's Eve, February 17, 2007.

At the Chinese New Year's Celebration of Guanghua School on February 18. Front Row: Amy Li, Roy Phillips and Lina Shi.

Roy, PJ ShiFu, etc. at Chinese Martial Arts Academy (now Scranton Martial Arts Center) on February 28.

Roy Phillips at the St. Patick's Day Parade, March 10.

Nick, Zack and Roy handed out HGS' bookmarks on March 10.

HGS group, St. Patrick's Day Parade, Saturday, March 10, Scranton, PA USA.

Roy and Nolan at the Talent Show at Allied Services on May 15, 2007.


Roy and his G3B classmates on May 15, 2007.

Roy and his friends on June 1, 2007.

Yiling, Zhengyang and Roy on July 18.

Yiling and Roy on Leifeng Tower in Hangzhou on July 19.

Roy and friends at Zhou Yi's home in Shanghai on July 20.


Roy at the Changsha Railway Station on July 27.

Gave presentation in the Vienna Hall at Huatian Hotel in Changsha on July 28.

Roy at Huatian Hotel in Changsha on July 28.

At Changsha Yuelu Academy on July 29.

Roy and Haolun at Huazhong University of Science and Technology in Wuhan on August 5.

Dr. Youyu Phillips and Dr. Victor Katz at the Cariage House of MAA in Washington, D.C. on October 11, 2007.

Dr. William Dunham and Dr. Youyu Phillips at Keystone College on October 17, 2007.

Roy and his Batik of "Travel to Venice" (worked with 89-year-old Steve Mecir under the guidance of Judy Youshock) in the Everhart Museum on November 8, 2007.

Roy and his Batik of Baseball and Gloves exhibited in the Everhart Museum on November 8, 2007.

Andrew, Roy, Youyu, Becca, Ellen, Rachel, Michael, Ed, Trey, Elaine, Andrea, Shelby and Scott at the Scranton Everhart Museum on November 8, 2007

Keystone Delegates at November 9's Wilkes-Barre NAACP Annual Banquet. Back Row: Youyu Phillips, Stacy Beharry, Gregory Forde, Sam Dodda, Shaquetta Early, and Jeff Brauer. Front Row: Jennifer Williams, Jasmine Moore, and Dan Aponte.
If you have any questions, please feel free to contact me. youyu.phillips@keystone.edu

This Page was last update: Sunday, February 15, 2009 at 10:02:32 AM
This page was originally posted: 9/18/00; 11:02:44 AM.
Copyright 2022 Dr. Youyu Phillips
This site is using the Bulletin Board 1.0 theme.