Membership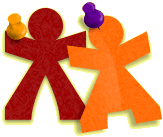 Welcome to my Manila site!
Author:
Youyu Phillips
Posted:
1/10/01; 4:39:41 PM
Topic:
Info!
Msg #:
8 (top msg in thread)
Prev/Next:
7/10
Reads:
14413


Today is Thursday, 8/18/2022.


Photos below are taken in 2009.

Andrew, John and Roy at RiverFest 2009 in May

At Shanghai People's Square next to the Shanghai Museum on July 12, 2009
Roy, Zhiyong and Youyu at the Olympics Village in Beijing on July 17, 2009

Roy and Daddy at Ricketts Glen Park in Pennsylvania on July 25, 2009

Roy and his friends at NYSP (National Young Scholar Program)on August 6, 2009

The Dolphin kissed Roy in Cancun, Mexico, on August 15, 2009


This Page was last update: Thursday, February 7, 2019 at 12:16:24 PM
This page was originally posted: 1/10/01; 4:39:41 PM.
Copyright 2022 Dr. Youyu Phillips
This site is using the Bulletin Board 1.0 theme.